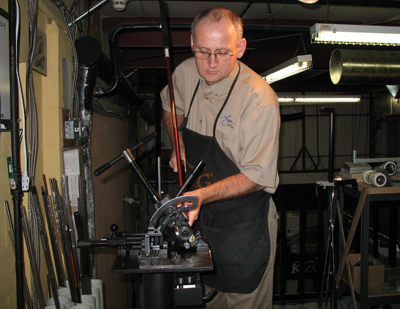 Don Irving, Current IPAC President - Owner of Artisan Golf (Canada)
Don Irving has risen to the top of his profession by committing to education and the latest in club fitting technology. A Certified Master Club Fitter, he uses a state-of-the-art launch monitor, fitting software, and a special system that measures shaft performance to gather every bit of data necessary to fit each of his customers perfectly. Don is rated one of the World's Top 100 Clubfitters for the past few years.

He attended and presented during this year's IPAC Custom Fitting Center at the PGA Merchandise Show on the topic of MOI Matching. He always stays current on the latest trends and is a great ambassador to the clubfitting community. As a result of his hard work, he has Canadian customers who travel from Kingston, Richmond Hill, Bellville, Toronto, Montreal, Cornwall, Brockville and other outlying areas just to be fit by Don. Visitors from outside Canada have also found their way to Artisan Golf from such places as Australia, England, Indonesia, Bangladesh, the United States, and Guadeloupe.
His shop is stocked full of high quality products, many of them by IPAC sponsors. He has a lovely wife, Pauline, who is an integral part of their great business. We are proud to highlight Don and Artisan Golf as our Member of the Month and current President of IPAC.